Book Our Affordable Property Clearance Services in Islington
Are you struggling to find space for new furniture in your home? Do you walk into your house and find too many things stuffed in? Is your personal space getting eaten up by too much waste? Why not consider taking help to move all the rubbish out? If your house is filled with tons of rubbish that you don't want and you are wondering what to do with it, then it is time to start de-cluttering. If you live in the Islington area, give us a call on

now and we will solve your problem in no time. Rubbish Removal Islington has been in the Islington property clearance business for a number of years and knows the right method of disposal of all types of waste.
Let Property Clearance Specialists Save You Precious Time in Islington!
Clearing your home or office up and figuring out what to keep and what to let go off can be very overwhelming. It's indeed a time-consuming job and can turn into a tiresome task, especially after our day jobs consuming our energy. The best solution to your problem is the property clearance services provided by our team. Call

today to hire the services of our experts who are not only skilled but also offer you the most reasonable prices. If you are residing in the N1 area, your hunt for a reliable and affordable N1 property clearance service ends here.
Islington Property Clearance Team Can Help Clear Offices Too
Our property clearance services in N1 area are not limited to your home space in NW1 only. Many customers use our services for office clearance too. The files, paperwork, work sheets, stationery, waste just keep piling up in the office cupboards. There's far more stored in our office storage than is needed for everyday use. We offer office waste clearance services in multiple segments. We also offer partial or complete commercial clearance services. Call us now to find out more about the different options that you can avail of.
Expert N1 Property Clearance Company Will Handle Your Belongings with the Respect They Deserve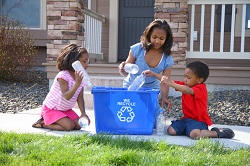 We understand the days you've spent in building your personal space and we are sensitive to the attachment you have to your personal belongings. Rest assured, we offer the most reliable home clearance service in the N1 region. Our team is sensitive to such problems and they understand the emotional aspects of this process. These professionals are not only the most efficient but also extremely skilled and highly valued by all our customers. A big number of people in the local area are now turning to our flat clearance services to make their home clutter free.
Comprehensive Commercial Solutions with Experienced N1 Property Waste Removal Help
When it comes to commercial clearance, many of you may have concerns about the impact on the environment that our clearance processes may have. We promise to offer the most environment friendly practices in the NW1 region. We go out of our way to ensure that the commercial rubbish clearance does not impact the environment in a negative way. Call us now to book our service and get the job done with minimum carbon footprint!
Book Our Property Clearance Team and Let Us Handle Your Waste in Islington!
Rubbish Removal Islington can help you make your home a cleaner space which is more organised and spacious. You and your family will be calmer and more at peace in such an environment. You can get rid of all the unnecessary clutter, waste, damaged goods and all the things which are of no use to your family anymore in a quick, efficient and environmentally friendly manner. So if you are a resident of the Islington region, get in touch with us now on

for property clearance services in Islington, N1 of the highest quality.
Save